This book promises to be an emotional roller coaster. Just like parenthood.
Release: March 2020
We've loved seeing parents get emotional reading our personalized books, and who can blame them? And since we get so many requests for ANOTHER BOOK featuring parents and kids, we decided to do something EXTRA SPECIAL. It's our pleasure to introduce our brand new book, "Julie, You'll Always Be My Little Girl".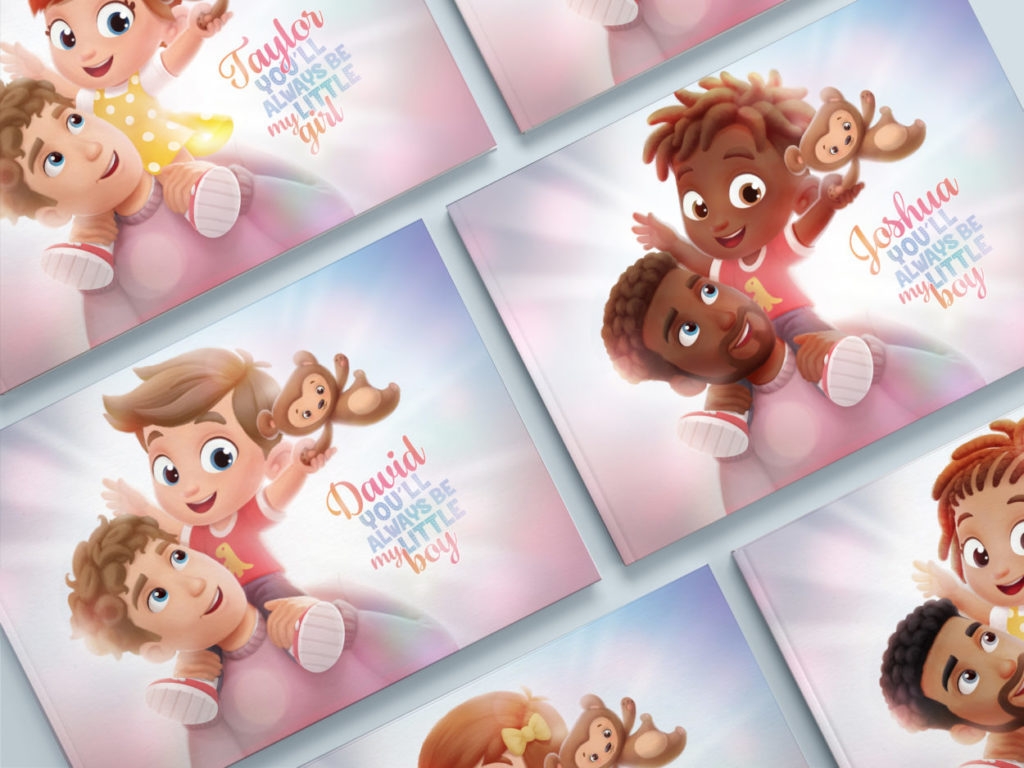 This personalized book is packed with the joys of seeing their little ones grow up before their parents' eyes. But, of course, they never really grow up, do they? Some moments make you laugh, others make you cry, and they're ALL here in "Dylan, You'll Always Be My Little Boy."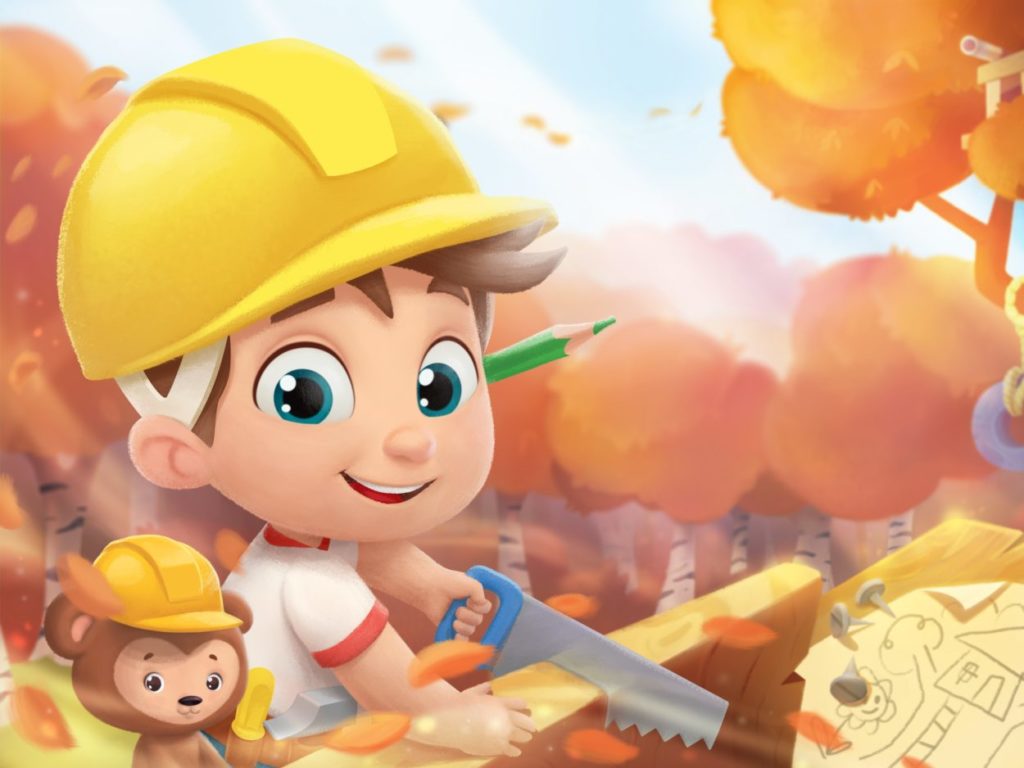 Written by our very own Ryan Quinn, the first book in this series will be the Daddy Edition where you're be able to personalize both Daddy and Kiddo and choose 10 moments to make up the book. Bike riding, camping, heading off to school, talking about the birds and the bees, and building a tree house together are just some of the stories from which you can choose.
Here's a sneak peek: Riding a Bike
For sure, Dylan, you'll be pure joy on two wheels!

I can't wait till you see how good it feels
To have the wind in your hair
As you blast everywhere,
Pedaling fast without care,
With the street zipping past beneath your feet.

But racing around also means falling down,
And facing the fear of me not being near.
I know you'll pick yourself up, go further and then
Meet every defeat with a "Let's try that again!"

And if I get teary-eyed watching you ride,
I'm really not sad!
Just slow down a tad.
The further you go the more you leave me behind,
But I won't mind, since I'll know at the end of the day,

That, Dylan, you'll always have the will to find your way.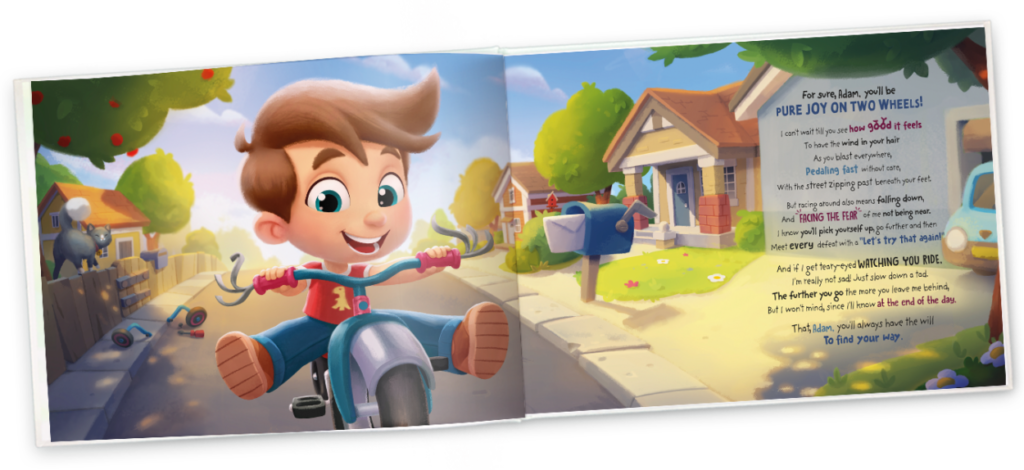 Introducing Bondee Bear

Our books are never just books – they're an experience!  With our complementary products, we strive to make our books even more realistic.  Bondee Bear will come to life as an adorable, fluffy teddy bear and jump from the pages of the book right into family bonding time and snuggle up with them as they read together!
Mommy and Family Edition coming soon!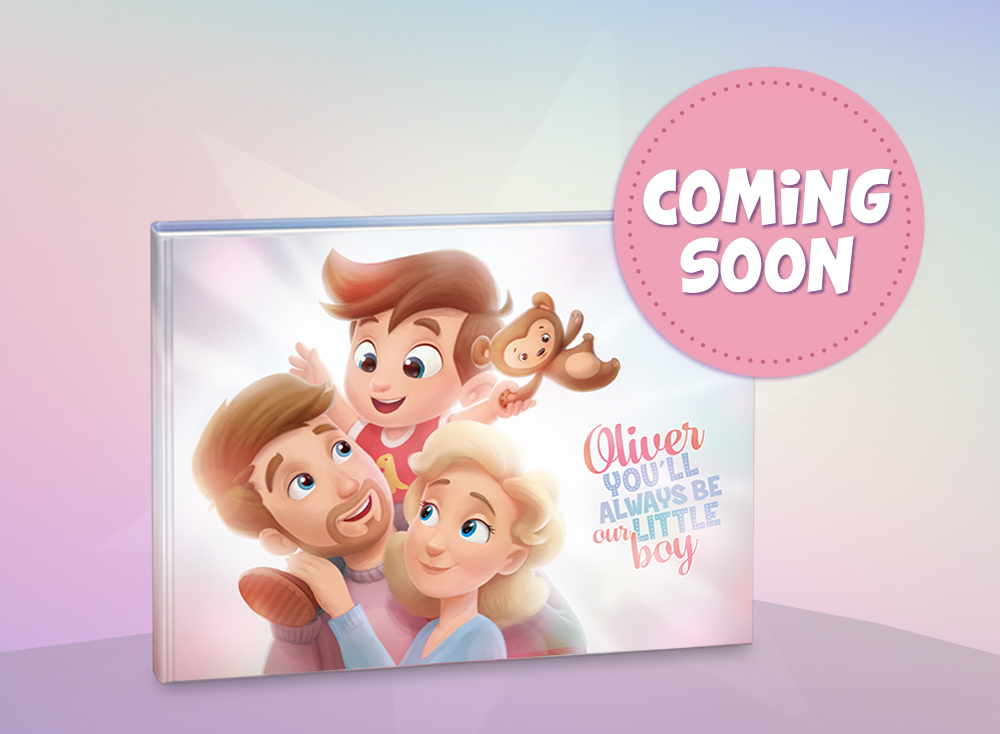 The Daddy Edition will soon be accompanied by Mommy and Family editions. Just a month or two after first release of Daddy Edition, we'll offer a new range of family personalizations that will have tons of different variations, like families are in real life! Stay tuned!