Rock Star Children's Author
At Hooray Heroes, sometimes we feel like rock stars. We know that we aren't, but sometimes it feels like that when you work for us. But, if we wanted to know what it felt like to be a true rock star, we'd just have to ask Iztok "Itzy" Melanšek. Because he is a rock star. But while he's not rocking on bass for his band Tabu, he's busy writing amazing children's books for us.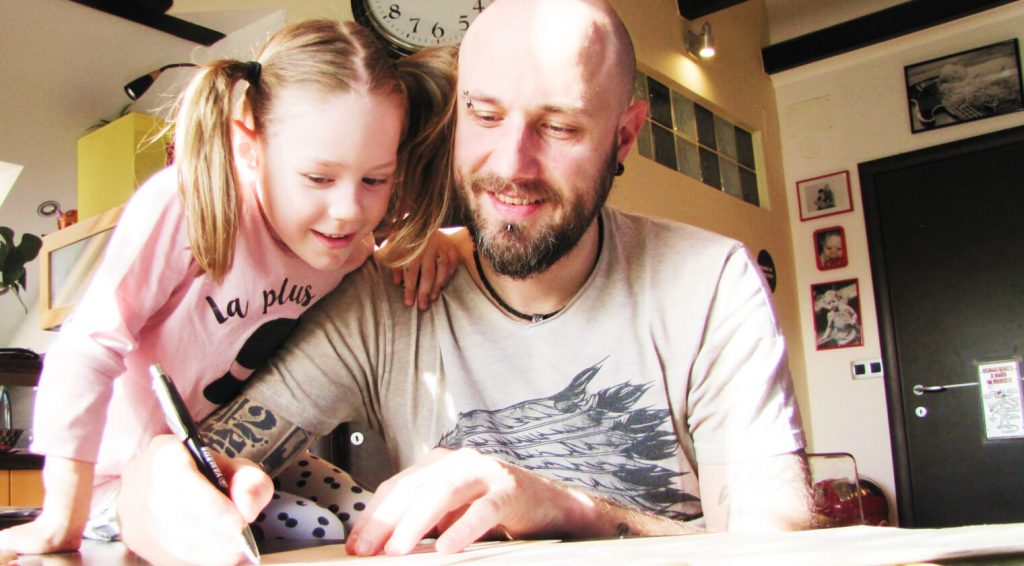 Itzy is a bundle of energy. He loves to take on new projects, no matter how complicated, and see them through from beginning to end. He's refurbished a '71 Charger, down to the last bolts, continues to play a major role in the creative process for Tabu, prepared a perfect Beef Wellington, and also wrote our bestselling book, "When Tonya Grows Up".
And we're the perfect fit from him, our culture conducive to his energies. He sees us every day, loving what we do, just like he does. It's this energy that helps feed the creative impulse, pushing all of us to strive that extra little bit to do better. And Itzy has really nailed it. Our Daddy Edition of "When Tonya Grows Up" has sold hundreds of thousands of copies worldwide. It's brought smiles, even tears, to families everywhere, and we're so proud to have him on staff.