Many artists speak about finding their "voice", or developing a "language" all their own in order to say what they're trying to communicate. For some, this is a lifelong process, a constant cycle of discovery, adaption, and reworking to find the perfect nuances that convey the essence of their oeuvre. Greg Gorshich is no different, but his voice, one that clearly transmits the Hooray Heroes message, keeps getting better and better.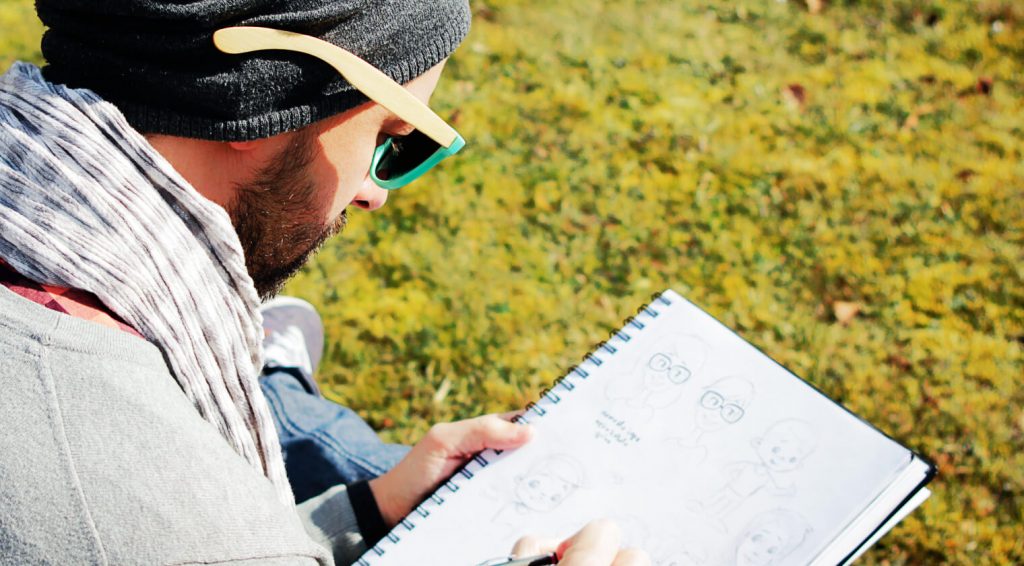 Before Greg began working with us, his main focus was on developing single characters for various associations and institutions, one of which is the Eurobasket mascot.  All that changed when he joined Hooray Heroes.  His illustrations for the Siblings book, "The Adventures of Chloé and Logan", are some of the most complex and intricate we have in our range of personalized books.  His artistic process is one that draws heavily from everyday life, both his and the one he observes in others as he meanders around town, searching for inspiration.  Days are spent sketching in pen or pencil before moving to digital in the evenings to flesh out the rough drafts he's observed. 
His style is deeply personal, with many scenes direct recreations of experiences he had as a child growing up with his sister. He's also a father, so mixing his childhood with that of his own little one helps him create striking images that evoke collective memories anyone who grew up with a sibling can immediately recognize. He describes his style as "cartoonish", something that will capture the attention of a child, but there is a level of intricacy to his illustrations that also works almost like a puzzle, with tiny details hidden on each page to keep readers coming back and finding new things with each new reading.